Candidates
Election Results
Mark Kamachi 617
Enrique Massot 250
---
Events
Election Debate
Bragg Creek Centre
Bragg Creek, AB, Canada
06:00 PM
October 13
Advanced Vote
Rocky View County Administration Building
Calgary, AB, Canada
10:00 AM
October 13
Advanced Vote
Jumping Pound Community Hall
Calgary, AB, Canada
10:00 AM
October 16
Election Day
Jumping Pound Community Hall
Calgary, AB, Canada
10:00 AM
October 16
Election Day
Bragg Creek Community Centre
Bragg Creek, AB, Canada
10:00 AM
Both candidates will hold meet-and-greet sessions with community groups on a pop-up schedule.
Mark Kamachi will speak to the Ladies Auxiliary, Sept. 23, 7:30 PM, at the Community Centre
Enrique Massot will meet voters at local coffee shops on Tuesdays.
Check their websites for updates.
Action for Agriculture will hold an All Candidates debate on Oct. 11, 7 to 9 PM.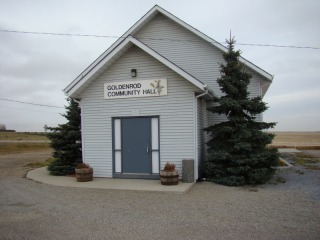 GoldenRod Community Hall is west of Airdrie on the corner of Highways 567 & 772